Lease a Toyota 4Runner
Any Model. Any Year.
Get a Free Quote.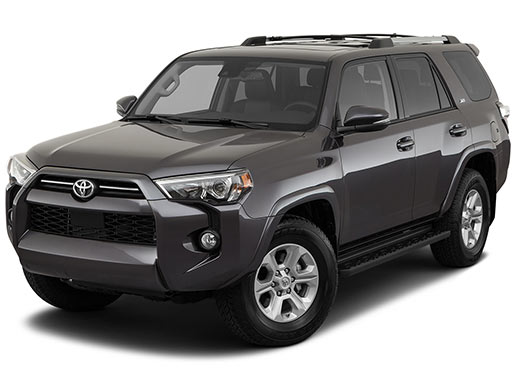 Lease a 2022 Toyota 4Runner SR5
Premium
Zero down
12,000 miles per year
750+ credit score
$549/month
60 months
MSRP: $44,971
Get a Free Toyota 4Runner Lease Price Quote
A FairLease consultant will be in touch to discuss your monthly payment range when you let us know you're interested in the best 2022 Toyota 4Runner Lease Deals, and they'll work hard to find the Toyota 4Runner lease specials that fit both your lifestyle and your budget. The sooner you contact us, the sooner you can be on the road in a new leased vehicle!
2022 Toyota 4Runner Backup Camera Screen Display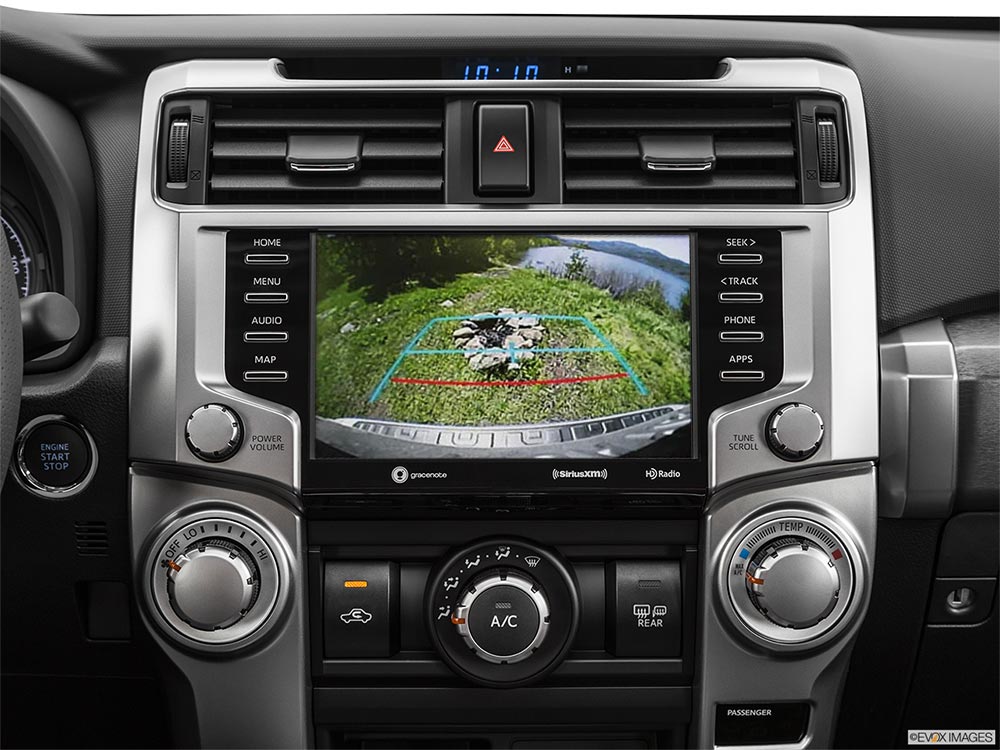 2022 Toyota 4Runner Interior
Interior view from driver's door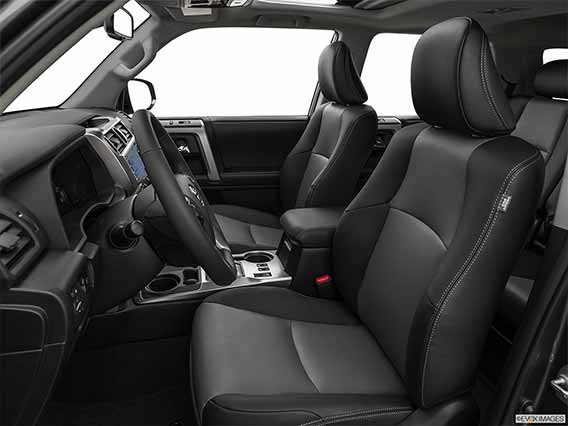 2022 Toyota 4Runner dashboard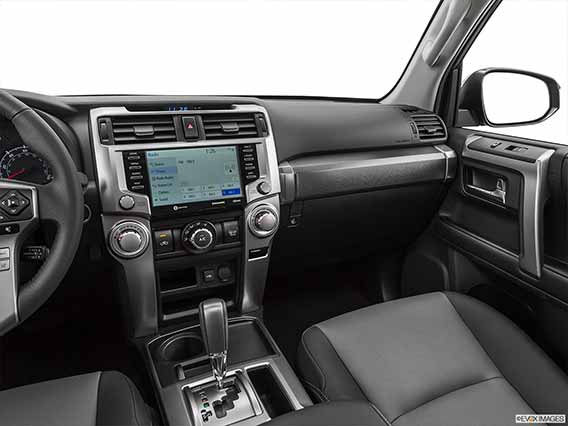 Looking in from passenger side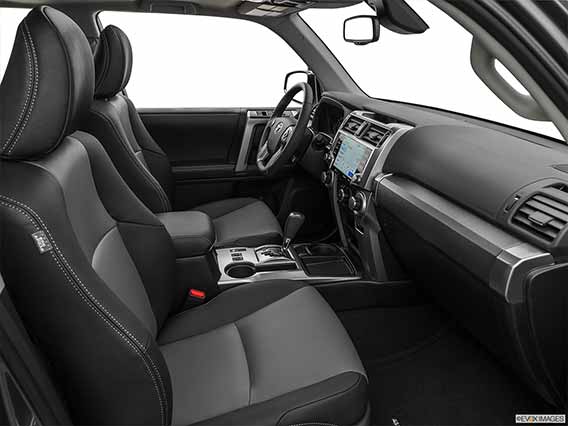 Get started with a consultant to discuss leasing a Toyota 4Runner today.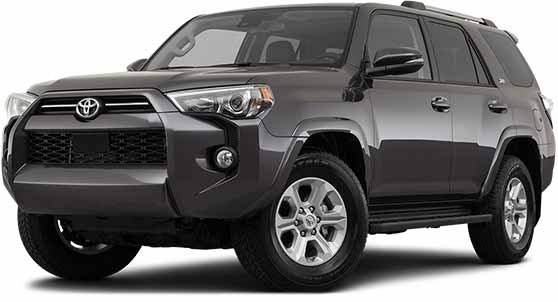 The Best Toyota 4Runner Lease Deals
Get your Toyota 4Runner lease with $0 down at signing, lower monthly payments, flexible mileage limits, and more 4Runner models available (so you get the exact vehicle you are wanting). Our Toyota 4Runner lease offers can include financing directly to you, cutting out the middle man and saving you money on your new 4Runner lease. Get the best lease deal from FairLease, and experience the FairLease Difference.
Toyota 4Runner 2022 SR5 Premium Interior
Comfort, Power Seating
Get comfortable with power adjusting seating, including a 4-way power passenger seat and 8-way power driver seat. Both have multi-level heating & the driver's seat has the added bonuse of height adjustment and power adjustable lumbar suppoprt.
Toyota 4Runner 2022 SR5 Premium Interior Dimensions
Headroom (front/rear): 39.3 in / 38.6 in
Legroom (front/rear): 41.7 in / 32.9 in
Shoulder Room (front/rear): 57.8 in / 57.8 in
Hip room (front/mid/rear): 56.5 in / 55.7 in
Cargo Capacity (All seats in place/Maximum): 47.2 cu. ft. / 89.7 cu. ft.
Toyota Highlander 2022 SR5 Premium Exterior
Highlander Body Style
Sport Utility
Heated Windows & Mirrors
Melt away and frost and ice build up with the 4Runner's heating system.
Toyota Highlander 2022 SR5 Premium Technology
Adaptive Cruise Control (DRCC)
Toyota's high-tech cruise-control system assists in helping you vehicle keep pace and slow down when the vehicle in front of you is not maintaining your driving speed.
Lane Departure Alert
If you'd stated veering out of your lane at speeds above 32mph, an audio and visual alert will prompt you to safely return to the center of your lane.
Toyota Highlander 2022 XLE Performance
Toyota 4Runner Gas Mileage
Miles per gallon estimates are 16 in the city and 19 on the highway.
Toyota 4Runner SR5 Premium Gas Tank Size
The 2022 Toyota 4Runner SR5 Premium Gas tank holds 23 gallons.
*Interest will accrue during the deferment period. Subject to credit approval. No security deposit required. Tax, Title & License Fees extra.